MOT Sheffield
Sheffield MOT
DSA Autocentre is a reputable DVSA (Driver and Vehicle Standards Agency) authorised Ministry Of Transport (MOT) test centre. DVSA has now replaced VOSA. An MOT is a requirement for all cars and smaller vans over three years old which should be carried out annually. The annual MOT is a vehicle test. An MOT test ensures that your car is in a fit and safe working order in accordance with Ministry Of Transport standards. As well as car tests and van tests, DSA also carry out free professional vehicle safety inspections. We strive to be the best garage in Sheffield. Check our reviews.
Without an MOT you cannot legally use your car and your insurance may become void. Also you will not be able to tax your car. For tax purposes, you may have to register your car as SORN. Visit DVLA for more information on DVLA MOT requirement.
Cheap MOT
Class 4 MOT is the most common vehicle test which covers most car MOT. The maximum DVSA MOT cost is £54.95, however at DSA we offer reduced priced MOT and prices for MOTs start from as little as 1p when booked with a service. Check our special offers out and book a cheap MOT package.
Car MOT Cost
Check our MOT price. MOT charges vary from garage to garage. At DSA we always have a special offer for mot and Service packages. If your MOT is not due but you are concerned about the safety of your vehicle call us to arrange a free car inspection.
Van MOT Cost
Your van may be a Class 4 or Class 7. Depending on the Class of your van prices will vary. To enquire about an MOT cost call 01142449151. You will need your registration and then we can check what Class of van you have. Or if you want to book a van test visit our book now page to book a van mot test. If your van MOT is not due but you are concerned about the safety of your van call us to arrange a free van inspection.
MOT Changes 2018
Make yourself aware of the changes to the MOT test coming in May 2018. We don't want to catch you out with anything on the MOT test, in fact we're here to help!
'Minor', 'Major' and 'Dangerous' categories are being added to the test and any defects will be placed into one of these categories with the Major and Dangerous categories resulting in an automatic fail. Diesel vehicles are set to be given a rougher ride through the new MOT as tougher emissions tests are coming into play and any diesel vehicle that has had its DPF tampered with or removed will not be tested. AdBlue systems, prop shafts, rear drive shafts, bumper conditions and oil leaks will all be inspected thoroughly as well as daytime running lights and front fog lights. Brake discs will also be checked over to see if they are significantly worn or have any oil contamination on them.
If you are unsure what is meant by any of the changes being added to the MOT Test in May 2018 please do not hesitate to ask us. Our MOTs are cheap and our advice is free.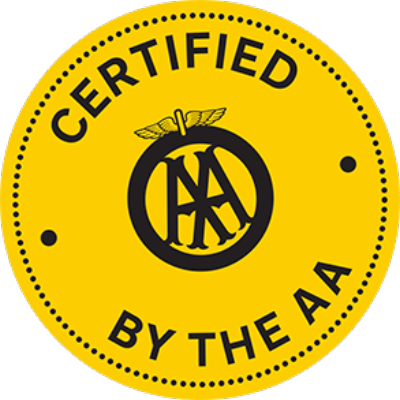 DVLA MOT Information
If you are unsure about the status of your car and if you require to register your car has SORN visit the DVLA website or call 0300 123 4321.
MOT Test
VOSA has now been replaced by Driver and Vehicle Standards Agency DVSA. DVSA is sometimes confused with the Driving and Vehicle Licensing Agency DVLA formerly DVA.
DSA Autocentre are a fully authorised DVSA test centre.
At DSA Autocentre Sheffield we carry out Class 4, 5 and 7 MOT testing.
About MOT Testing
The MOT (Ministry of Testing) is an annual test of vehicle safety, roadworthiness and exhaust emissions for most vehicles over 3 years old. MOT certificates are currently issues under the auspices of the Driver and Vehicle Standards (DVSA) an executive agency of the Department of Transport. The test and pass certificate are commonly referred to as the MOT.
Around 20,000 car repair garages throughout Great Britain are authorised to perform testing and to issue certificates. There are around 50000 qualified MOT testers. In principle, anyone can apply to run and operate a test station but in order to gain authorisation from DVSA, both the individual and test centre need to meet criteria set out on the governments website.
The MOT Test
MOT test centres are regulated and licensed by the Department and Transport and DVSA for MOT purposes. Also, the individual testers carrying out the inspections have to be trained and certified. The decision to pass or fail each presented vehicle comes down to the discretion of the tester taking into consideration the guidelines issued by the DVSA.
The MOT test covers the following:
Brakes
Steering (including suspension)
Lighting and signalling equipment
Tyres and wheels
Driver's view of the road
Body, structure and general items. Includes body and components such as spoilers, bumpers and mirror housings.
Exhaust, fuel and emissions
Seat belts
The full details must by law be provided on request by all garages licensed to perform MOT tests, and are currently published in DVSA's leaflet The MOT Test and You. A MOT pass certificate indicates that at the time of the test the vehicle met or exceeded the minimum safety standards determined by the DVSA guidelines.
Windscreen, wipers and exhaust systems are tested for condition and operation. Windscreen wipers will fail the test if they do not adequately clear the windscreen when used in conjunction with the washers. The exhaust system is also tested to ascertain whether it is obviously louder than another vehicle of the same make and model with a standard exhaust system fitted. Dismantling of any part of the vehicle during the MOT test is strictly against test regulations, making the assessment of corrosion or worn components in certain areas on certain car models very difficult to determine accurately. As the MOT is only an inspection for road-worthiness at the time of test, the inspection of most accessories is not included.
Contact us here