Garage Car Repairs in Sheffield
Garage Repair Services
We provide a comprehensive list of services and carry out work on all makes of car, including Audi, BMW, Nissan, Vauxhall, Volkswagen, Mercedes, Mini, Fiat, Ford, Toyota, Peugeot, Hyundai, Seat, Skoda, Land Rover, Skoda, Renault, Kia, Citroen, Honda and Volvo, amongst many more.
Our services include:
• MOTs
• Tyres
• Vehicle Health Checks
• Servicing
• Brakes
• Repairs
• Diagnostics
• Exhaust
We provide MOTs carried out by fully trained specialists who are authorised by VOSA to ensure that the most accurate checks are carried out on your car. If required we can normally carry out any remedial action within the same day. We can test vehicles that are either Class 4, 5 and 7.
Class 4 Vehicles MOT

Class 4 vehicles include cars and vans below and including 3000kg. This is the most common MOT that is conducted in our garage. You can book in for a class 4 MOT on our live calendar here.
Class 5 Vehicles MOT
Class 5 vehicles are minibuses below and including 5000kg. This is providing that the minibuses are not being used for hire. You can book in for a class 5 MOT here.

Class 7 Vehicles MOT

Class 7 vehicles are commercial goods vehicles, such as larger vans with a maximum weight of 5000kg or below. You can book in for a class 7 MOT on our easy to use, live calendar here.
You can find our contact information here if you want to enquire further about the services we offer.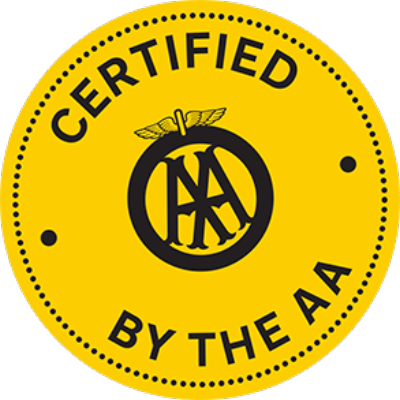 We offer a wide variety of tyre services including tyre puncture repair, seasonal re-fit, locking wheel nuts removal, tyre rotation, wheel alignment and mobile tyre fitting.
We stock a staggering array of tyre brands such as Continental, Bridgestone, Michellin, Firestone, Accelera and Briway amongst many more. Along with our huge stock of tyres we also fit tyres for all vehicle types including cars, 4x4's, vans, motorhomes, vintage cars, performance cars and motorcycles.
We can carry out health checks on your vehicle. These checks are free of charge. When your vehicle breaks down, waiting for the recovery truck is only the beginning of the hassle. Repairs usually follow a break down, meaning more expense and time. Also, if your vehicle cannot be fixed when it is brought into the garage then that means you may have to find an alternative form of transport, until it is fixed.
However, a quick Vehicle Health Check from DSA can prevent this. The Vehicle Health Check takes around 30 minutes. This service is totally free.
We strongly recommend that you engage us to carry out this service frequently, especially before seasonal weather changes.
Our experienced technicians are trained to service any model and make of vehicle both old and new. We offer a friendly and professional service which we aim to keep the customers informed on what is work is being carried out on their vehicle. Your car will be kept safe and in the best possible condition whilst using the latest diagnostic equipment and highest quality parts to service your vehicle.
We offer several types of servicing options designed to meet your budget and requirements. Click here for our pricing.
Only the best parts are used when we service your vehicle, adhering to the quality detailed in your manufacturer's original specification. We also use high quality lubricants and leading manufacturer spark plugs. We will finally stamp your service book, to ensure that your vehicle's service history is maintained.
Book an appointment on our live calendar found here. You can also contact us through our contact details here.
Our highly experienced technicians are able to diagnose and undertake any electrical or mechanical repair that your vehicle may require. We aim to take the worry out of having your car repaired as we offer professionalism and communication throughout the process of your repair. Once we have diagnosed the fault with your vehicle we usually have the replacement parts delivered within the same day from our reliable suppliers. This allows for a quick turnaround so you can drive off in your vehicle and enjoy the more important things! We undertake repairs on all sub systems including brakes, exhausts and batteries.
If you wish to book an appointment for your car repairing with us then please click here to find our live calendar. If you would like to contact us for more information regarding our repairs then click here.
Batteries are a common cause of vehicle breakdown. They fail more in the winter due to the colder weather. We supply and fit all types of batteries. Flat batteries can leave you unable to start your car at your home or miles away from it. Car batteries, like common batteries found in your TV remote, eventually run out of energy and require replacing. Car batteries are responsible for powering some of the most important components within your car, from the ignition system to your vehicles lights. Therefore, we think it's vitally important that you replace your vehicles battery when it is running low to get your car running efficiently.
We cater for all makes of car, providing multiple compatible batteries for each manufacturer. We offer competitive pricing and a professional service you can't help but recommend!
Please contact us to enquire about batteries we have in stock through our contact details found here.
We are located on Attercliffe Common and near to Centertainment Leisure Park, Meadowhall Retail Park, Ikea, Ice Sheffield, Meadowhall Shopping Centre, Sheffield Arena and The English Institute of Sport.
Contact us here