One Stop Shop for all Garage Services
Click to read more

Warm Welcome
Click to read more

Free WiFi
Click to read more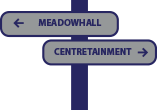 Shuttle Service to Meadowhall and areas near DSA Autocentre
Click to read more

Uniformed Technicians
Click to read more

Complementary Refreshments
Click to read more

Free Courtesy Cars
Click to read more

Price Promise
Click to read more

Customer Lounge
Click to read more

Dealership Quality
Click to read more

Latest Diagnostic Equipment
Click to read more

All our Work is Fully Guaranteed
Click to read more

Free Vehicle Health Check
Click to read more

MOT Drop in Service
Click to read more

Free Mini Valet
Click to read more


One Stop Shop for all Garage Services
We have everything to satisfy your vehicle's needs under one roof. DSA Autocentre provides a complete range of garage services and our garage is fitted with the latest equipment and our technicians are fully qualified to undertake any work that your vehicle may need. We aim to be as convenient and efficient in our service as possible. We provide a multitude of vehicle services within our garage which means you will not have to visit multiple suppliers. If convenience is important we also offer a comprehensive mobile service.
Warm Welcome
Our customers are important to us. Our friendly staff always provide a warm greeting to make our customers feel welcome and comfortable during their visit.
Free WiFi
At DSA Autocentre we have a lounge area where you can relax while we take care of your motoring maintenance requirments. We offer free and superfast Wi-Fi access to our customers. Ask at the reception for the WiFi password. Stay connected with work, friends and family whilst waiting for your vehicle.
Shuttle Service to Meadowhall and areas near DSA Autocentre
Shuttle Service to Meadowhall and areas nearby DSA Autocentre
DSA is a one stop shop for all of your motoring maintenance needs. We provide the full range of garage services. There is no need to deal with taxi fares! We offer our customers a free shuttle service, once you have dropped your car off at our garage.
Our shuttle service can take you home if you live locally, work or anywhere you need to be that is local to our Autocentre. The most popular drop-off points are the Centertainment Leisure Park, Meadowhall Retail Park, Ikea, Ice Sheffield, Meadowhall, Sheffield Arena and The English Institute of Sport. All are located only a short drive away from our Autocentre. Once your car is ready we will collect you from the same location. Our customers have saved on taxi fares through choosing our shuttle service and we are happy to be one of the few garages that supply this hassle free service.
Terms and Conditions
• If you are travelling with children, please bring a booster seat along for use within the shuttle.
• Please let us know in advance how many people you will be travelling with so that we make sure there is space and make sure the transport is available.
• Please arrive in good time for your appointment, as we can't hold the shuttle bus too long after the set appointment time.
• We will normally only pick you up from where we originally dropped you off.
Uniformed Technicians
All of our technicians wear our uniform with the DSA logo on them. Our vans also have our logo on. We believe the professional service that we deliver, should be reflected in the way that our staff present themselves.
Complementary Refreshments
We offer a range of complimentary refreshments. Feel free to help yourself to our complimentary warm drinks and small snacks while relaxing in our waiting lounge.
Free Courtesy Cars
We can keep you mobile while your car is in our garage by providing you with one of our courtesy cars subject to availability. It is free to loan our courtesy cars, providing you have fully comprehensive insurance cover. If your policy does not allow you to drive other cars on your policy then we can cover you.
When you come to pick up your courtesy car, please bring a valid UK drivers licence, a credit/debit card for a deposit and a policy document that you are eligible to drive other vehicles fully comprehensively. We supply our courtesy cars fully fuelled and ask that you refuel the car full, prior to return.
Our courtesy cars are Citroën C1s in an eye-catching blue colour with the company's branding. Please call 01142449151 to book a courtesy car before your appointment with us.
Price Promise
We have a price promise guarantee in place where if you find a high street garage that offers a better price for the same service we provide, then we will match it! Terms and conditions apply. We will not be beaten on price! If price is a major factor we can provide budget cheap options for sservicing, tyres and MOTs. For our guarantee we need:
• Proof of the competitor price(s) required.
• Our price promise guarantee may not be used in conjunction with any other deals.
• Applies to UK garages only
Customer Lounge
Relax in our customer lounger, where your comfort comes first. Our customer lounge is fitted with comfortable seating, complimentary refreshment, free WiFi access and is in a clean environment.
Dealership Quality
We use dealership supplied or OEM equivalent parts as well as high quality lubricants and leading manufacturer spark plugs. This ensures that we can give you the very best price but guarantee the quality of the products we use. We will only ever use parts that match or exceed the quality of the manufacturer's original specification.
Latest Diagnostic Equipment
We use the latest diagnostic equipment, which enables us to find out precisely what is wrong with your vehicle and repair the fault accurately. Due to this we are 100% confident that you will be happy with the service you receive from DSA-Group. If we are unable to diagnose the fault on your car, we will refer you to a specialist in that specific area of expertise. You will not be charged by DSA-Group for any diagnostic work we carry out that does not find the fault.
All our Work is Fully Guaranteed
All the work we carry out on your vehicle is fully guaranteed. Parts are covered under the manufacturer's warranty. If any parts are found to be defective, we will deal with the manufacturer or supplier on your behalf.
Free Vehicle Health Check
When your vehicle breaks down, waiting for the recovery truck is only the beginning of the hassle. Repairs usually follow a break down, meaning more expense and time. Also, if your vehicle cannot be fixed when it is brought into the garage then that means you may have to find an alternative form of transport, until it is fixed.
However, a quick Vehicle Health Check from DSA can prevent this. The Vehicle Health Check takes around 30 minutes. This service is totally free.
We strongly recommend that you engage us to carry out this service frequently, especially before seasonal weather changes.
Book Now!
MOT Drop in Service
No need to book, feel free to drop in anytime and we will carry out your MOT test while you relax in our luxury waiting room. We are authorised to carry out Class 4, 5 and 7 MOTs. Enquire about our fantastic special offers when you have a MOT and Service done at the same time. Price for a MOT starts from £15 when booked with a service.
Free Mini Valet
We are happy to provide a mini valet on every visit, leaving your car squeaky clean inside and out. We know that there is nothing better than driving away in a clean, safe car, and we are proud to provide this service to our customers. This service is completely free when booking a combined MOT and service package. Service is subject to availability of facilities.
Book Now!