Fleet Vehicle Tracking
Garage Services - Fleet Vehicle Tracking
We have many years of experience in fleet servicing, with our knowledgeable technicians having serviced multiple fleets, large and small. We can offer you a bespoke service based upon your business requirements, whether it be the convenience of mobile servicing at your chosen locations or a specific requested response time. Our aim is to give our customers the option/benefit of having their vehicle serviced at a time and place convenient to them, therefore reducing the downtime of the vehicle. We provide fleet servicing throughout Yorkshire, you can check out the areas we cover here.
Fleet Services Provided
The range of our fleet services include:
Fleet Compliance Management
Telematics/tracking
Fleet Administration
Maintenance and Breakdown Support
Fleet Alerts on Legislation Requirements
Fleet Management on Servicing Intervals
Mobile Servicing (at a time and place convenient to the customer)
Servicing all vehicles up to 3.5 tonnes - LGV
Mobile Tyres
Mobile Diagnostics
MOT Service and Alerts

The following are guarantees to our fleet customers:
• A fleet of latest fully equipped vans
• Fully uniformed technicians
• Clean working (no mess at your location post-service)
• Fast turnaround of bookings
• A dedicated booking office team
• Latest diagnostic equipment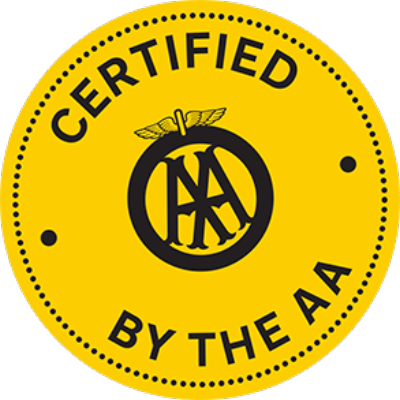 Mobile Diagnostics
As part of our comprehensive suite of services, we provide state of the art mobile diagnostics. If the warning lights are illuminated on one of your fleet vehicles dashboards then this is an indication that the diagnostic system found within the vehicle has detected a fault. The fault that the diagnostic system has picked can cause the vehicle not to run efficiently and can potentially put the vehicle operator's safety in danger.
We offer mobile vehicle diagnostics where we come to your company's site or a location of your choice and fix your problem. We use specialist, state of the art diagnostic equipment that can be found at main dealers when we undertake our diagnostics and repairs of your fleet.
We can diagnose and fix common problems that cause the air bag and the abs warning light becoming illuminated. Once we have fixed the problem, we will then reset the warning lights on the vehicles dashboard. If the vehicle has general running faults such as high fuel consumption, high emissions, failure to start we can also diagnose these problems and repair the fault accordingly. We can work on fleets both big and small, using the experience we have obtained from more than 10 years of reliable fleet diagnosis.
If you would like to use our diagnostic services then you can find our contact details here where we can answer any queries and discuss pricing.
Fleet Mobile Tyres
We have been providing tyre servicing to fleet vehicles for over 10 years and over that time have gained knowledge on what fleet owners require from their tyre service providers. We offer tyre repairs and maintenance at a time and place that suits your business. From our specially designed vans that come fitted with all of the equipment and tools required for repairing your tyres, which reduces fleet downtime; to our fully uniformed, highly experienced technicians. We provide a service that has a strong emphasis on high quality and efficient tyres repairs.
Contact us here