Illegal Tyres Cost Lives
Every year, tyre-related incidents result in thousands of casualties and cost the economy millions of pounds. It is estimated that there are 10 million illegal tyres in use. Motorists could help dramatically reduce the number of incidents and costs by carrying out regular safety checks.
For the sake of safety all UK drivers should ensure their tyres are inflated to the vehicle manufacturer's recommended pressures for the load that they have sufficient tread depth and they are in roadworthy condition.
At DSA Group we take tyre safety seriously. We do not sell used or part work tyres.
All our tyres are fit for purpose and fully guaranteed.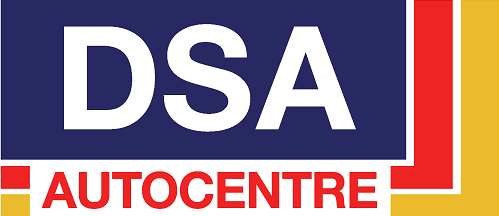 Statistically Speaking
It's a sad fact that the total number of casualties resulting from tyre-related incidents over the last five reported years is 5,677 of which 989 people were killed or seriously injured. Where casualties arise from an accident caused by a vehicle defect, tyres are the single largest contributory factor, accounting for 36% of the total accidents.
Tyre Safety Checks
It just makes sense that all car owners carry out tyre safety checks on a monthly basis which will substantially reduce their risk of becoming involved in a tyre-related incident.
Vehicles have become progressively more reliable over the years so fewer of us feel the need to carry out weekly maintenance we once did on components like oil and water, but tyres are still in direct contact with the road and all the potential physical objects on them. Even new tyres lose pressure over time and can become damaged by potholes or by poor parking against kerbs.
The Safe Way Forward
It has long been recommended that drivers check the air pressure in their tyres plus the condition and tread depth at least once a month. If you are in doubt, it is well worth getting a professional tyre safety check.
A tyre's air pressure influences the way a vehicle handles and how much fuel it uses. If it is not inflated to the manufacturers recommended inflation level, the vehicle will not brake and steer as it should, there is an increased risk of a sudden deflation and the fuel consumption will rise. The correct pressures are often to be found in the door shut or filler cap, but it will certainly be in the owner's manual.
Motorists are reminded there are two pressures, one for when partly-loaded and the other when fully-loaded.
This maintenance job also offers a good opportunity to have a look at the tyre's condition. Tyres are never manufactured with lumps or bumps. Any objects sticking in them were not supplied as new. So if you see any of these, you'll need to have the tyre inspected. Ideally take the wheel to a reputable company that offers tyre services or has a mobile tyre service that comes to you.
The Law Says
The minimum legal tread depth is 1.6mm. The maximum penalty for driving with a tyre below that is three penalty points and a fine of up to £2500 – for each dodgy tyre! Get a tyre gauge or use the '20p test' which provides you with a quick eye-check to see how close your tyres are to that limit. Place a 20p coin into the main tread grooves at three points across the tyre and then repeat around its circumference. If the outer band is visible, the tyres may be unsafe or illegal and need to be checked by a tyre professional who can offer a range of tyres to suit all budgets.
DSA Autocentre
At DSA Autocentre our mechanics fully agree with all the above findings and they have also found that some tyres they have inspected have been completely unsafe as they have been punctured or the tyre pressures have been way below what they are supposed to be. If you ever notice anything DSA also carry out mobile tyre changing and repairs and our autocentre is located in Attercliffe in Sheffield near to the Sheffield Arena.